Recently, a few members of our team attended User Group Summit in Orlando, Florida. A few were first time attendees and they were able to experience firsthand what a Microsoft event is all about. I think we can all attest to the fact that being at a Microsoft conference is unlike any other. Between the keynote, the floor layout, the sessions and the overall experience, there is a lot to gain from attending. A major takeaway from our team that attended was being able to experience the sense of community and togetherness with fellow Microsoft partners. Here is the breakdown of the day-to-day when attending User Group Summit 2019 in case you were unable to attend.
Day One
The Welcome Reception and Expo Night. This is where everyone had booths set up and our team was able to walk around meeting new people and catching up with current Microsoft partners. For our Inbound Content Creator, she was able to finally meet who she interacts with on social media throughout the year.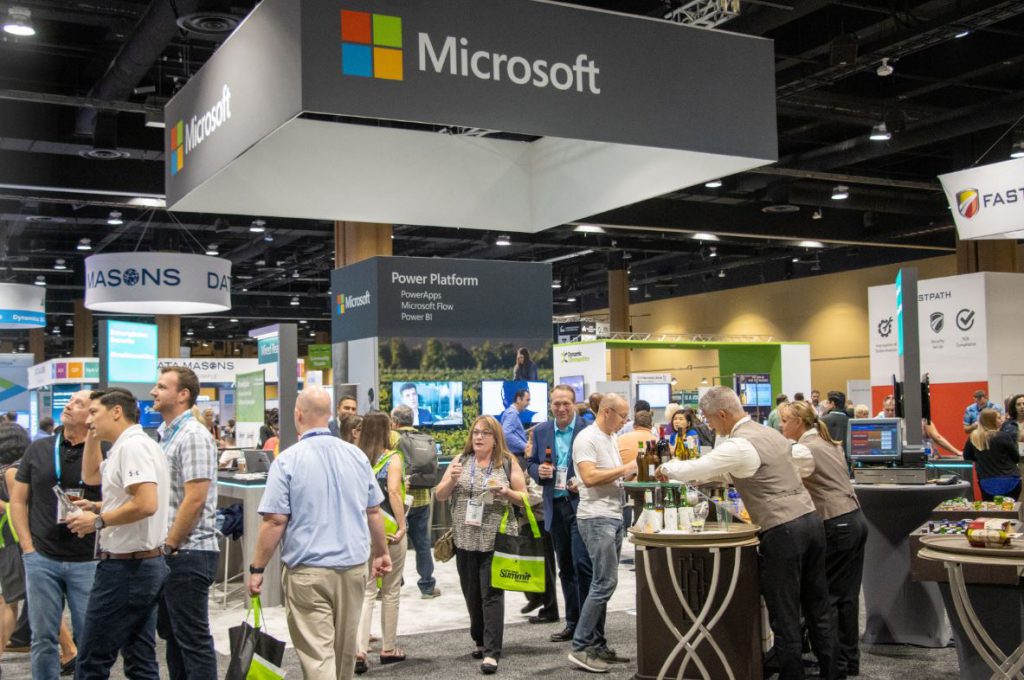 The floor is the ultimate playground for the attendees of the conference. If you have a question about any Microsoft products or questions about Dynamics 365 specifically, you'll find it here. At User Group Summit, alongside the individual booth, there was a 'D365 medic' booth set up to help, guide or answer any questions you have. Overall, the Welcome night is the perfect place to network with others in the Microsoft community.
Day Two
The ultimate kickoff to the conference was Charles Lamana and Muhammed Alam discussing Business Applications, Mixed Reality, and Artificial Intelligence. They discussed and demonstrated a few of the updates coming to Dynamics 365. When put into perspective, isn't it crazy how robust Dynamics 365 truly is? A major takeaway from their keynote that stuck with our team was, "When partners are better, the whole ecosystem is better." I couldn't agree more. The Microsoft partner community is HUGE, and it will continue to grow, as technology does year by year. 
Lastly, it was also announced User Group Summit 2020 will be held in Nashville next year with the name "Community Summit." Are you going to attend? 
Day Three
After a first full day of sessions, it usually is very motivating to get started on sessions for the next day. As Mixed Reality is becoming bigger and bigger, it is important to know where you can strive when using the product. A session attended that stood out was, "Modernize your Dynamics 365 Business Applications Using Mixed Reality." Anna Waight and Sanjay Jethva discussed and demonstrated Dynamics 365 Product Visualize, Dynamics 365 Layout, and Dynamics 365 Remote Assist. How crazy is it to know that Mixed Reality coexists within the digital world and the real world? 
With Dynamics 365 we can: 
     – Unlock Insights to take action 
     – Predict customer intent (this is where AI helps) 
     – Spot trends and patterns 
     – Create richer customer segments 
     – Driver personalized engagement across channels  
     – If you're going to email them, make sure it's relevant. Customers like businesses that respond to their needs. 
     – Automate customer-centric experiences and processes 
Another session that was attended by our team members was, "Making Multi-Channel Marketing Work in Dynamics" presented by Click Dimensions. Their platform is such a straightforward and simple one to use. One of the things stated in the session was, "It doesn't take an IT person to do this, once you have implemented this solution your team is good to go." Sometimes, I think more people need to have the mindset that technology isn't as complicated as you make it.
Day Four
The final day. The last day is usually a bittersweet feeling. You feel sad because it is over, but mental exhaustion is a real thing. However, with each Microsoft conference our team attends, we can confidently say we walk away gaining more insight into products and expanding our network. WE hope everyone else attending had a dynamic week as well.  
Another session that had valuable points was from the "Data Driven Marketing" session. Steve Smith discussed how we need to own our data. The power that data holds can improve the quality of marketing messages, increase sales, conversions, and customer engagement, and can also help sales figure out which customers are most likely to buy. "Marketing is the new sales," he stated, and I couldn't agree more. The digital aspect of Marketing is taking over.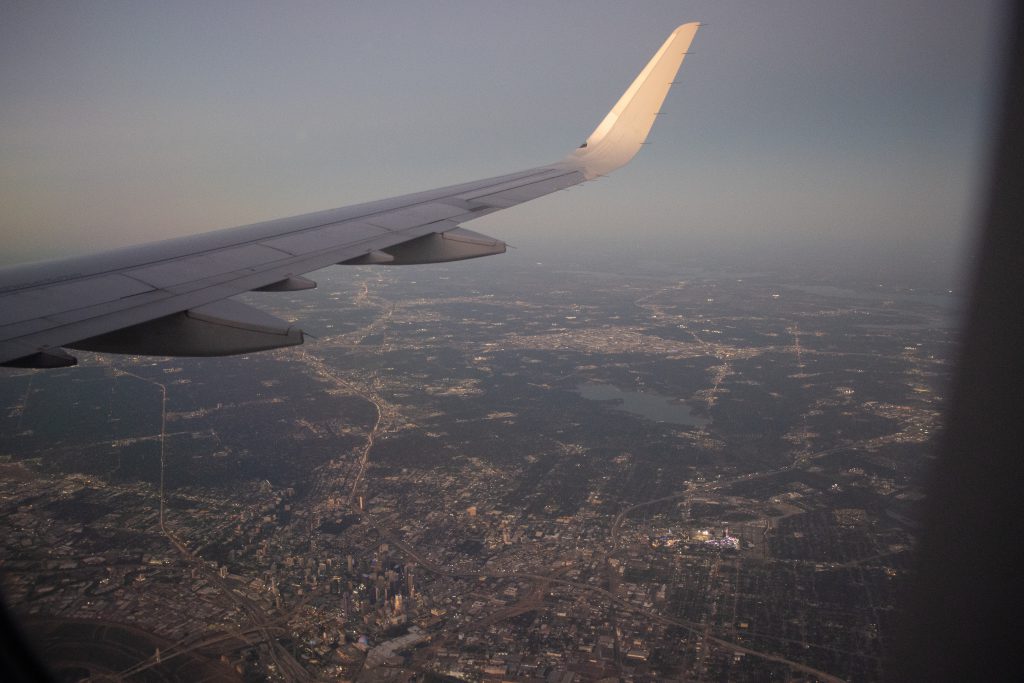 Overall, it is safe to say that User Group Summit is a great conference to attend. As you can in this short blog, there was major takeaways from our team's experience, and we hope it helped you gain better insight into what the conference is all about. We want to thank User Group Summit for putting on another great event and we look forward to User Group Summit 2020!
Samantha is the Partner Marketing Manager at Dynamic Consultants Group. She has a bachelor's and a master's degree that are marketing communications related. She has been working in the Marketing field for 7 years now. Sam specializes in creating the content strategy for the marketing department, publishing blogs, planning and organizing all aspects of company events, conferences, and the overall marketing department's day-to-day tasks. She is passionate about the tech community because of the constant innovation that occurs, especially in the Microsoft Partner Network.