It's no surprise that the Microsoft Dynamics 365 Release Wave 2 Plan enhances artificial intelligence capabilities across all platforms to assist organizations with the acceleration of their business in several ways. Not only is AI being integrated into all applications, but mixed reality is improving employee productivity as well. Microsoft also mentioned that this plan will focus on availability in more regions, meaningful conversations, and enhanced privacy. The key investment areas that Microsoft has been focusing on are highlighted below.
Dynamics 365 for Marketing:
The main goal for Dynamics 365 for Marketing is to help businesses transform prospects into real, valuable relationships. This solution has assisted organizations who are looking to encourage collaboration between their sales and marketing departments but goes beyond basic practices. The 2019 release wave 2 continues to improve intelligence, while also focusing on simplifying the overall application.
Key improvements:
Marketing made simple: Simplified processes can be expected

.

This includes the

elimination of extra clicks

, which is a small change that

has a big impact on marketer's lives

.

Additional improvements

include

new email layouts, subscription-list management, and much more.

Personalized marketing:

Marketers

can set up powerful experiments

with the use of

A/B testing

.

Connected business apps:

This allows

marketing-powered insights

to be seen by

the

sales teams, so

they can l

earn more about their

clientele.

Actionable intelligence

helps marketers build

audiences and

facilitate

effective communication strategies.

Investments regarding

scalability, system management, extensibility, and throughput for campaign execution and email marketing

will

simpli

f

y

the overall process

for admins and users.
Dynamics 365 for Sales:
Dynamics 365 for Sales is a customer engagement software that allows sales teams to build strong relationships with their customers and, in the end, close deals faster. This popular application focuses on increasing revenue, driving authentic engagement with customers, and maximizing productivity. The wave 2 release heavily invested in the amount of value provided to users, as well as the stability and satisfaction of the platform.
Key improvements:
Reliability: All performance areas

are going to be improved so that sellers can primarily focus on customer relationships.

Modern user interface:

Processes will be simplified for sellers, including the elimination of extra clicks.

Relationship-selling enhancements: Sellers will be able to smoothly transition between CRM and communications

, which will help produce meaningful conversations.
Sales productivity: Intelligence will allow data to be turned into insights that can turn into increased revenue and improved conversations.

Ecosystem enablement: Sellers have the ability to integrate their selling efforts with Microsoft ecosystem.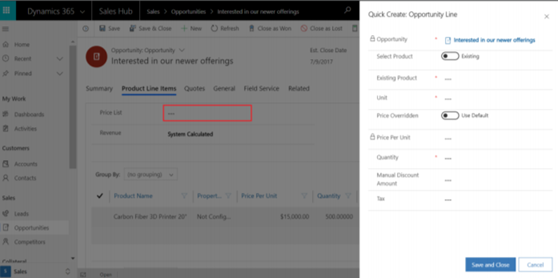 Dynamics 365 for Customer Service:
Dynamics 365 for Customer Service is a support service that focuses on customer engagement and case management across multiple channels. Personalized experiences, improving intelligence, and leading with AI-driven insights are three factors that ensure best performance.
Key improvements:
Agent productivity: Improved features, such as email authoring and timeline

modifications

, can push agents to be more productive in the

workplace

.
Omnichannel engagement:

Customers can switch from channel to channel seamlessly.

Service insights: Supervisors and managers will have access to improved insights that will ultimately lead to better business decisions.
Dynamics 365 for Field Service:
For on-site service businesses, moving from a reactive organization to a proactive organization is the primary focus of Dynamics 365 Field Service. Mixed reality guides, as shown in the graphic below, is the principal feature that will soon be available to all end users.
Key improvements:
Dynamics 365 Guides will assist technicians with their overall success.

Azure IoT will continue to be invested in.

Resource scheduling will be improved in different areas.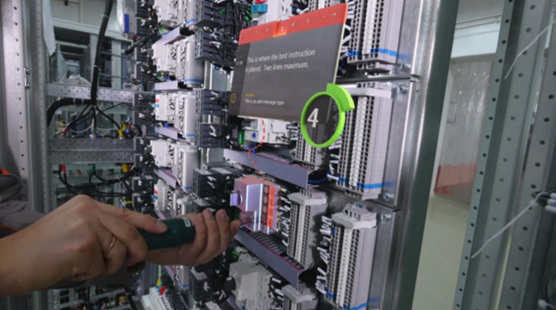 Dynamics 365 for Project Service Automation
:
Dynamics 365 for Project Service Automation is a solution that assists organizations with the management of projects from sales to delivery. The release wave 2 investments will focus on capabilities across the Microsoft Project, Project Service Automation, and Finance and Operations service industries, and will integrate all three models together seamlessly.
Key improvements:
Office and Dynamics 365 for projects: The move to Common Data Service will be completed for Project Online at the time of this release wave. Project planning and task-scheduling

are the two Microsoft Project capabilities on the Common Data Service platform. The Dynamics 365 for Project Service Automation extends the capabilities of project scheduling, which includes providing pricing setup for human resources, resource scheduling,

calendar management, time/expense entry, and billable items.

Project functionality in Finance and Operations: Project data will be

incorporated within financial systems of record for revenue recognition, invoicing, and accounting.
Dynamics 365 for Finance and Operations:
Dynamics 365 for Finance and Operations assists businesses with driving growth as well as adjusting to the ever-changing market demands. One impressive highlight in this release is that professionals will now be able to implement new features at their own discretion. The main goal is to improve return on investment and productivity.
Key improvements:
Migration to self-service deployments: Microsoft will work with customers to begin updating their environments to self-service deployment.

Geo expansion to South Africa, United Arab Emirates, and France: All customer data, code, metadata, and diagnostics will be available for the designated countries.

Cross-project management: The new cross-project management feature allows customers to manage their environments across multiple projects. Currently, environments can only be viewed separately.
Dynamics 365 for Talent:
Human Capital Management (HCM), specifically the talent acquisition and onboarding portion, is constantly being invested in by Microsoft. The two main applications in this space, Attract and Onboard, complement one another, but are viewed as two separate systems.
Key improvements:
Attract:
Intelligent candidate recommendations: Due to the intelligence engine, recruiters can now find the right candidates with ease, rather than spending time looking through several applications.

Improve diverse hiring with detection of bias and cryptic language in job descriptions:

Studies have shown that candidates can refrain from applying to

jobs

that include non-inclusive words.

Attract helps detect non-inclusive language, while

ensuring that a

diverse group of applicants

is reached

.

Customize and extend analytics reports:

Adding in

a

company's unique insights to analytics reports can now be done easily.
Onboard:
Add a mixed reality guide as an onboarding task:

Employees

can

learn tasks through holographic instructions

with the creation of

Dynamics 365 Guides.
Create guides in minutes with intelligent suggestions for activities and content:

Onboard will find related content and suggests ideas

when putting together a guide

.
Dynamics 365 for Retail:
Modern day retailers are looking for integrated shopping experiences across multiple channels. Dynamics 365 for Retail offers a solution that provides back office support, as well as front office support, for retailers.
Key improvements:
Fundamentals:
Deployment and servicing:

All

retail components

can easily be managed.

Store and Cloud Scale Units:

Retailers will be able to select the best topology that will ensure business needs are met.

Extensibility and integrated developer experiences

: Extensibility will be enhanced across headquarters, in-store, and e-Commerce channels.

Developers will be able to build solutions with integrated experiences.
Industry excellence:
Inventory management:

Inventory capabilities, such as picking, receiving, stock counting, and visibility, will be centralized for all users.

Omnichannel capabilities:

Order capture, order processing, merchandising, and payments will be enhanced across multiple channels.

Regulatory and compliance:

All supported countries will receive regulatory and compliance related enhancements.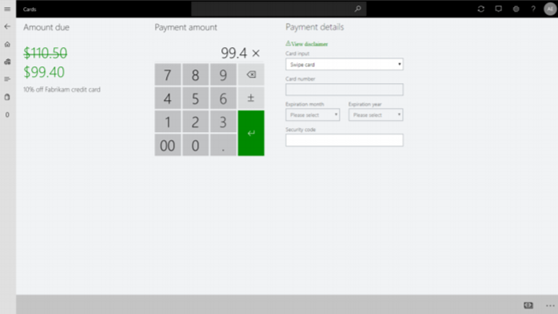 Dynamics 365 Business Central:
When organizations are looking to transform their business digitally, they tend to gravitate towards Dynamics 365 Business Central. This solution is completely designed and optimized for SMB organizations.
Key improvements:
Service fundamentals: Performance, reliability, supportability, and security are four fundamentals that will continue to grow so that overall quality improves.

Modern client: Business Central will be able to be accessed in the browser, Windows 10 desktop app, mobile apps on Android and iOS, or in Outlook.

Speed and productivity

are

a main focus

,

for

users

to

have a modern experience. The Dynamics NAV Client connected to Business Central, or Windows client, will not be

included in the upcoming release.

Multiple productivity features are

being

supported by the modern clien

t, which means moving forward

,

the

Windows client will be discontinued.
Modern developer tools: The classic development environment, or C/SIDE, will not be included in the new release. Instead,

the modern developer experience will be based on Visual Studio Code with Azure DevOps, and an AL language that supports an extension-based approach to customization. Since the development of large apps is supported, C/SIDE will be discontinued moving forward.

Empower ISV acceleration:

Previously, Dynamics NAV business has been driven by vertical ISV solutions. The focus for this release

is to streamline the path for ISVs to connect to Business Central online.

Customer migration tools:

These tools

currently exist, but they will be enhanced with the release so

the

customer's journeys of bringing their solutions to Business Central online is simplified.
Microsoft Forms Pro:
Customers expect business owners to constantly meet their needs. Microsoft Forms Pro helps collect customer feedback while offering perspective, so professionals can make changes for their clientele in return.
Key improvements:
Survey distribution: Built-in survey incentives will be available, which will assist with survey response rate.

Survey insights:

Survey

response comments

can be "auto

–

tagged"

with the new Microsoft AI Builder.
The exciting innovations included on the Dynamics 365: 2019 Release Wave 2 Plan have the potential to completely transform a business. It is apparent that Microsoft actively listened to the feedback they received following the April release. Be on the lookout October 1st – production deployment will begin for Dynamics 365 users.
For feature specifics, head to Microsoft's "Dynamics 365: 2019 Release Wave 2 Plan" document that is posted here.