Microsoft events are more than just another conference. Establishing new relationships, expanding our network, gaining real-world knowledge, and diving deep into Microsoft technologies are just a few of the perks at Microsoft events. If you have attended one, you know the value of meeting with partners and like-minded attendees, along with attending informative sessions and workshops!
Below we have listed some of the Microsoft community favorites along with our favorite annual events we attend!
Microsoft Inspire is one of our favorite Microsoft Partner events. We have attended this conference for several years now and have always gained great value from not only attending but having a booth. Microsoft Inspire is a five-day conference filled with learning, networking, expanding knowledge and a few surprises that kicks off Microsoft's fiscal year. More than 20,000 partners from around the globe come together and celebrate how we as Partners are helping people and organizations achieve more.
We can expect to hear unforgettable Corenotes', several great sessions, engage in long-lasting networking opportunities, attend One Celebration, and even 'party' with Satya Nadella. The major difference about Microsoft Inspire is the sense of community and connection with all who attend.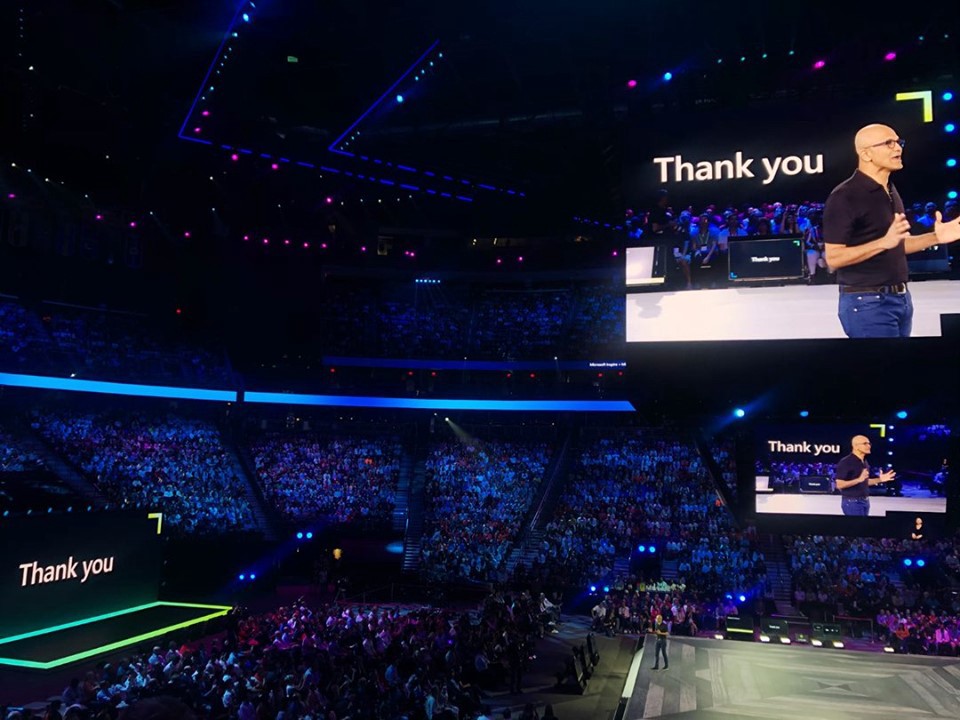 Wherever we are on our Partner journey, Microsoft Inspire offers ways to accelerate our success and is a valuable investment for future growth.
Microsoft Business Applications Summit
Microsoft Business Applications Summit brings together solution architects, power users, and experts in technology. This event features many networking opportunities, such as hands-on workshops and sessions for all levels of expertise.
With over 150 demo-rich sessions and 16 workshops, we build new skills, get tips and tricks, and hear details on the latest trends and product roadmaps. These sessions show us how to get the most out of our favorite tools: Dynamics 365, Mixed Reality, Power BI, and Microsoft Flow.
What can I expect at Microsoft Business Applications Summit?
– Two full days of learning and networking
– Keynotes and sessions featuring special guests and Microsoft executives
– Hands-on 60-minute workshops and learning sessions
– A Partner Expo featuring Microsoft Partners
– "Ask the experts" — Time set aside to meet one-on-one with the engineers behind our favorite Microsoft tools
– The chance to connect with Flow experts to learn tips & tricks and share strategies.
Microsoft Build
Learning, creating, and having fun are the three aspects to describe this conference. Microsoft Build is all about imagining what is possible, and more importantly, making it possible. This conference brings together over 6000 developers from all around the globe.
Microsoft Build focuses on empowering developers from all industries and at all levels of expertise. From beginners in tech with great ideas, to experienced computer scientists.
If you want to watch the developer-favorite sessions, click here.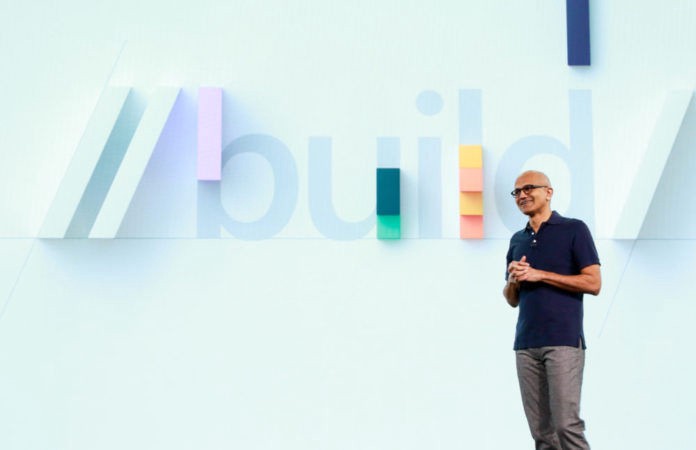 User Group Summit
As you are planning your 2019 professional development with Microsoft Dynamics 365 solutions, be sure to schedule in time for this annual conference. User Group Summit is a can't-miss conference for Business Applications users featuring top-rated sessions on Dynamics 365, PowerApps, Microsoft Flow, Power BI, and more. User Group Summit concentrates on a deep-dive into educational sessions presented by technical and functional experts along with MVPs and SMEs.
Throughout the years, we have learned tips to overcome everyday system challenges, gained new insights on specific solutions, and have built connections with other Business Application Users. In every industry and across the globe, Summit is well known as a premier user-centric experience.
EXtreme 365
EXtreme 365 is another beneficial Microsoft Partner conference. EXtreme 365 allows us to gain a deep understanding of Microsoft's road map, learn real-world knowledge, and create new Partner relationships. Microsoft leaders interact with us through keynotes, sessions, and we may even get the chance to speak with them one-on-one!
Who will I find at eXtreme 365?
– Microsoft Partners, Executive & Practice leads
– Technical Leads & Experts
– Third-Party Solution Vendors
– Partners looking to expand and learn more on Dynamics 365
– Partners building a business surrounding Business Applications and the Microsoft Power Platform
– A tech community learning about Microsoft's new and future technologies
– Dynamic Consultants Group.
Last year we had the opportunity to attend this conference in Amsterdam, and will be back for next years in Barcelona. If you see us there, be sure to connect with us!
D365 Saturday
D365 Saturday is organized by the Microsoft Dynamics Community — bringing people together and solving the challenges of CRM, ERP, and Digital Transformation. We are seeing more of these events around the world. Each event is unique and brings together people with different ideas and knowledge from all different industries.
We are working on hosting our own D365 Saturday in the near future, so stay tuned for more details. In the meantime, check out the events that may be near you here: https://www.365portal.org
Power Platform World Tour
If you are involved in the Power Platform community, there is no doubt you haven't heard of this event. However, if you haven't, keep reading.
Power Platform World Tour features 30+ sessions with industry experts, Data MVPs, and User Group Leaders discussing the tools and features we can use for specific business needs. We can expand upon this knowledge and become more efficient at what we're already doing. This conference is not only a great learning opportunity but is an opportunity for us to grow our network with Product teams and users.
While we attend this event, we learn about the variety of industries and challenges that businesses worldwide are addressing with specific Microsoft Power Platform tools. It is always incredible to witness the digital transformation within companies around the globe.
Microsoft Ignite
Microsoft Ignite is a great conference that brings together over 25,000 individuals focused on software development, security, architecture, and IT. This event provides us with over 200 hands-on experiences, 1000+ sessions, and tons of networking opportunities.
No matter what learning path we are on, there is something beneficial for us to learn. Learning Paths at Microsoft Ignite consists of a series of connected learning modules. This includes sessions, hands-on experiences, technical workshops, certifications, and expert connections. Each unique path helps us build upon our knowledge and provides us with new ideas to help us reach our goals.
Here are some of the learning paths provided at Microsoft Ignite this year: https://www.microsoft.com/en-us/ignite
Directions NA
The Directions North America Conference is the Microsoft Dynamics 365 Business Central event driven by Partners — for Partners. It is designed to help organizations serving the small and midsize business (SMB) market. Attendees can learn about best practices, build new business contacts, and discover valuable tools for execution and success.
While attending this conference, we have always found many networking opportunities to connect with other partners, ISVs, service providers, and Microsoft Leaders. Along with networking, there are several other learning opportunities. At Directions NA, we can attend general sessions, keynotes, track sessions, computer workshops, and even a partner celebration.
Who can I expect to see at Directions NA?
– All Dynamics Partners serving the SMB market, eager to learn how to include Microsoft Dynamics 365 Business Central into their business model.
– ISV companies and Service Providers dedicated to enhancing the Dynamics SMB market
– Any other Microsoft partners interested in learning about Dynamics 365 Business Central
These conferences continue to bring great value to us and many of those in the Microsoft Community. If you want to increase your knowledge and take your networking to the next level, we highly recommend attending the conferences listed above.
Let us know what conferences you attend or plan on attending; we would love to connect with you!