Welcome back, readers! We are now on the ELEVENTH installment of our 'Meet DCG' series and we are so glad to get back into it. We hope you didn't mind our brief delay in producing another one, but we are back in action to show you DCG – behind the scenes.
This month we spoke to Sam, our Marketing Manager at DCG. She moved here 3 years ago from New Jersey to pursue her master's degree and she decided to stay after meeting her now-husband. Fun Fact – they just got married a month ago. Sam loves going to the beach, watching Hallmark movies and spending time with her family. She was also a college softball pitcher for 4 years. Keep reading to learn more about the full career journey that lead her here. Also, you will want to know about the weirdest food she ever ate, thanks to our CEO.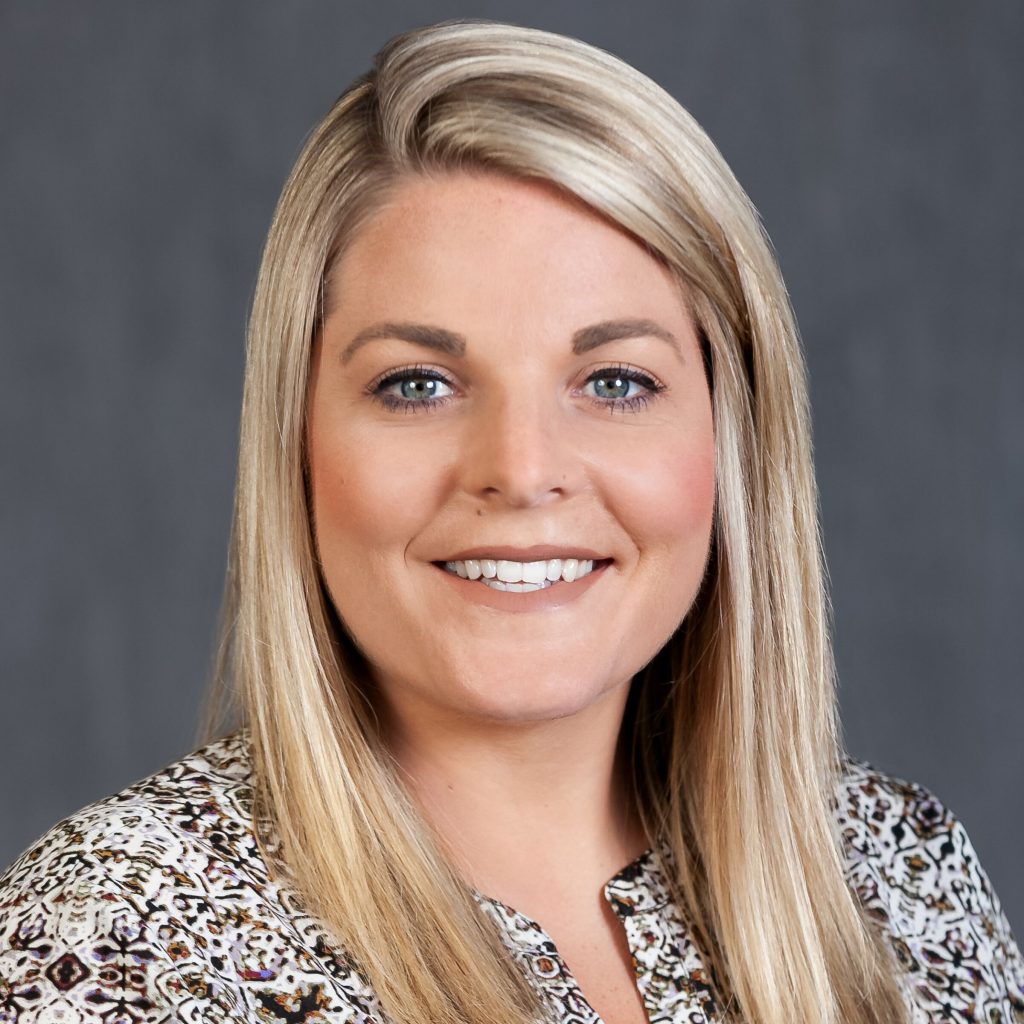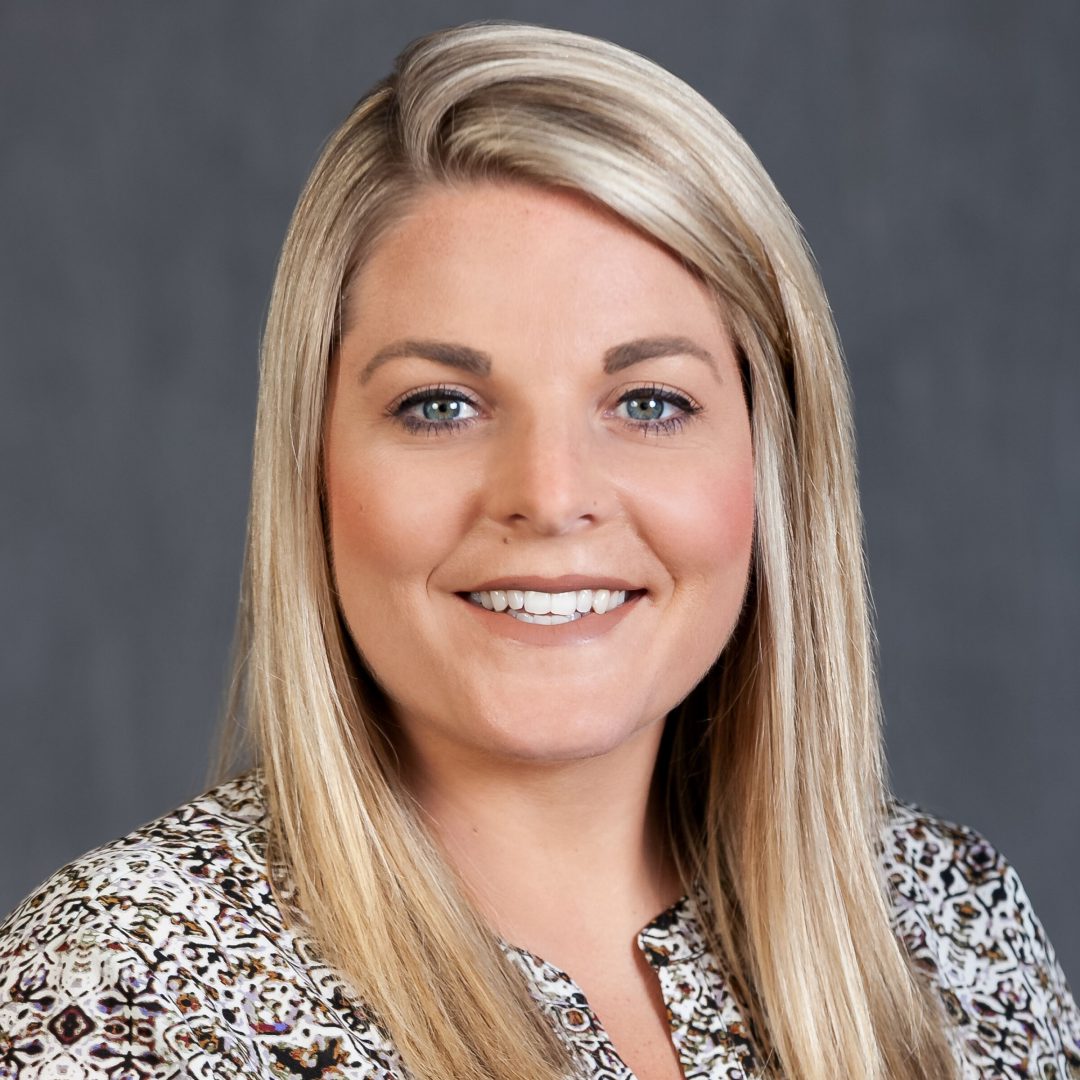 Guide us through your career journey: How did you end up here?
This will be a long one, so bear with me. After graduating from college, I worked in the Disney internship program in Florida. The program was 8 months long and although staying would have been fun, I wanted to start my career. After a few months of job searching, I landed a position working as a Marketing Coordinator for an assisted living – this turned into more of a sales position, so I left. I was then hired as a Communications Specialist at the Boys & Girls Clubs of Philadelphia. After about a year, the company was restructuring, and I found it as my motivation to finally apply to get my master's. After a month of applying, I was offered a Graduate Assistant position at the University of Central Missouri. Moving from the Northeast to the Midwest would be a change, but it was exciting in my opinion.
It took me a year to receive my master's because I dedicated all my time to it. Knowing I was going to stay in the Midwest, I struggled to find an opportunity, but I started working as a Marketing Specialist at a military insurance firm. After a few months, I wanted something more creative, so I began working as a Marketing Coordinator for an engineering and architecture firm. Then, wanting to be closer to home, I found the perfect job where I thought 'this would be an amazing opportunity.' I was hired the night of my interview and have been here ever since. I always think it takes one opportunity for you to find what you truly love and are motivated to do. I have to say DCG has helped me grow so much in my career and I am excited to see where it takes me.
What motivates you in your career?
What motivates me day in and day out is coming into a workplace where I love the office, along with the environment. Also, knowing that every day something is changing in our industry keeps it exciting. Each quarter we are continuously coming up with new ideas and learning more of what's to come in Microsoft. That, in general, keeps a Marketing individual in their creative mindset.
What is your favorite Microsoft product that we offer and why?
My favorite Microsoft product that we offer would be the Power Platform. I was able to attend User Group Summit this year and work in Power BI. Power BI allows you to visualize more of your data. With this, you can create interactive reports, have a clean visual of your data, and connect your data across multiple platforms. The most interesting part of Power BI to me is that it is memory based.
What influenced your decision to become part of DCG?
Well I wouldn't say it was much of an influence, other than being offered the right opportunity at the right time.
What technology invention has made the most impact on your life?
The technology invention that has made the most impact on my life would be the iPhone. I say this because of Facetime. Living halfway across the country from my family and friends isn't the easiest but being able to see their faces every day through just a phone call has been such a blessing. Also, being able to stay in contact with everyone wherever I go is something that makes life easy.
What advice would you give to our readers if they are unsure about switching to Microsoft Dynamics 365?
My advice would be to not feel overwhelmed, Dynamics 365 is a lot to take in. There are so many aspects to it, but all are beneficial in expanding your business. Our experts are always there to help you and make it as seamless as possible. I believe sitting in on a demo is the best way to understand what benefits you and why – it also puts everything into perspective.
It's your turn to sing a karaoke song – what song do you pick?
If I am singing karaoke, I am choosing the fan favorite – 'Don't Stop Believing' by Journey. It really is the best song to just belt out.
If you were famous, what would you want to be famous for?
If I was famous, I think it would be for being on the reality TV show I picked below. Other than that, I really can't see me being famous – I wouldn't want to be either.
Would you rather travel back in time or travel to the future?
This is hard. As much as I would love to know what my future holds, I think it's meant to find out and not spoil. I would travel back in time to have more time with my grandmothers.
What is your most interesting/embarrassing office story?
My most embarrassing office story was recently actually. I had a meeting with someone on Teams and most calls we never use video. As I was logging onto the meeting, they had started the video call. Normally, I wouldn't mind but on this specific day, it was national pajama day at work, so of course I participated. Well, as I noticed the video call beginning, I quickly had to rip off my robe and look presentable for this. It was the ultimate freak out and I felt like it was a joke at first.
What's your go to coffee order?
Yikes this is hard! I have two coffee orders currently – either a Mocha latte with almond milk, dark chocolate and an extra shot, OR a black iced coffee. Either way I'm basic.
What are your biggest pet peeves?
I know I have a few pet peeves, but my biggest one is when people don't listen.
Where is your favorite place to travel to and why?
My favorite place to travel has always been Florida, but now that I live far from my home, I would say the Jersey Shore. Between the beach, the shore town and all the seafood – it's the best escape for me.
Popcorn or M&Ms?
I love both, but I get sick of milk chocolate very fast, so I pick popcorn.
What's your favorite holiday or tradition?
My favorite holiday tradition is Christmas Eve and Christmas Day with my family. On Christmas Eve we attend mass in Philadelphia, then we go out to eat at this restaurant across the street, The Continental. It has the best food and drinks – also the atmosphere is super unique. We make it a true family-style meal – we order about 1 of everything on the menu and all split it. Then, on Christmas Day we do the usual opening gifts and then we host a huge Christmas brunch with the whole family. After some relaxation, we do a Pollyanna gift exchange.
Would you rather be the funniest or smartest person in the room?
Well as some studies show, being funny actually means you are intelligent, but if I had to choose, I would pick being the smartest in the room.
If you could be immortal, which age would you choose to stop aging at?
I would choose to stop aging anywhere between 25-30. Not sure exactly why, but I feel like it's a good age between that time.
What's the weirdest food you've ever eaten?
The weirdest food I have ever eaten was a duck liver wrapped in cotton candy. It was at a place called Bazaar Meats in Las Vegas and I didn't want to know what it was until after. I couldn't stop thinking about it for weeks and I STILL talk about it. This place was exactly what it's called – BAZAAR. I thank our CEO for making me try it.
Are you a dog person or cat person?
I am 1000% a dog person. I don't hate cats, but dogs are so much more playful and fun to be around. Most cats I encounter are the complete opposite.
We apologize again that it's been a while, but thanks for checking back on our ELEVENTH installment of Meet DCG. Stay tuned for our twelfth – coming soon.