Like technology, the healthcare industry is continuously changing. Both industries face many challenges in order to deliver high-quality service and the best way to do so is implementing a platform that allows for easy communication and collaboration.
Microsoft Teams is helping healthcare partners around the world to ensure that patients will have the best care possible. Clinicians need a modern workplace to empower their communication across every care team they work with. With Microsoft Teams, healthcare professionals have a simplified way to handoff information, improve patient outcomes, and save time and money with a secure foundation.
Teams is a centralized digital workspace that contains all your chats, meetings, calls, files, and tools in one location. You can bring together your full care team with a line of business apps and electronic records, enabling clinicians to collaborate in real-time around their specific patient needs – all within one hub that reduces switching between apps and tools. Together these features allow us to pay more attention to urgent messages and act quickly for a patient's need. 
Microsoft Teams is allowing the healthcare industry to save time and money while increasing their patient care. Since collaboration and communication are the main pillars of a successful business, especially in healthcare, being able to centralize all the data makes the process seamless. This 'digital huddle' creation with Microsoft will accelerate decisions for treatment protocols and improve overall health outcomes. Teams is improving the healthcare industry, one patient at a time.
Helping Customers Improve Patient Care
"Today, more than 500,000 organizations, including 91 of the Fortune 100 and many of the most innovative healthcare providers, are empowering their employees with Microsoft 365 and Teams" Emma Williams, Corporate Vice President of Modern Workplace Verticals stated in her blog. St. Luke's Hospital is using Teams to connect and share information between clinicians, saving time to focus more on patient care. CIO at St. Luke's, Chad Brisendine, says the unified interface is improving healthcare for their patients by spending less time navigating through different systems. It will also simplify the transfer of a patient's data within different shifts.
A new feature in Teams that was added within the last year is the new secure messaging capabilities. This includes priority notifications, message delegation, smart camera with image annotation, secure sharing to make sure images stay within Teams and are not auto-stored to the care provider's device. Healthcare professionals always strive to put their patients care first.
Northumberland, Tyne and Wear NHS Foundation Trust (NTW), based in the United Kingdom, has used the meetings capabilities in Teams to empower clinicians to boost productivity and collaboration across their medical team. For example, with Teams your staff can chat with remote specialist nurses and schedule video meetings to manage virtual wound care consults. As a result, travel costs and time will be reduced for the specialist nurses. It has also saved time for the staff to receive, consult, and deliver specific treatment for patients.
Features
The features that will benefit your entire healthcare organization:
Secure messaging – Be able to send messages and capture and share images within the chat. You can relay urgent information because Teams meets the enhance security and compliance requirements for healthcare organizations.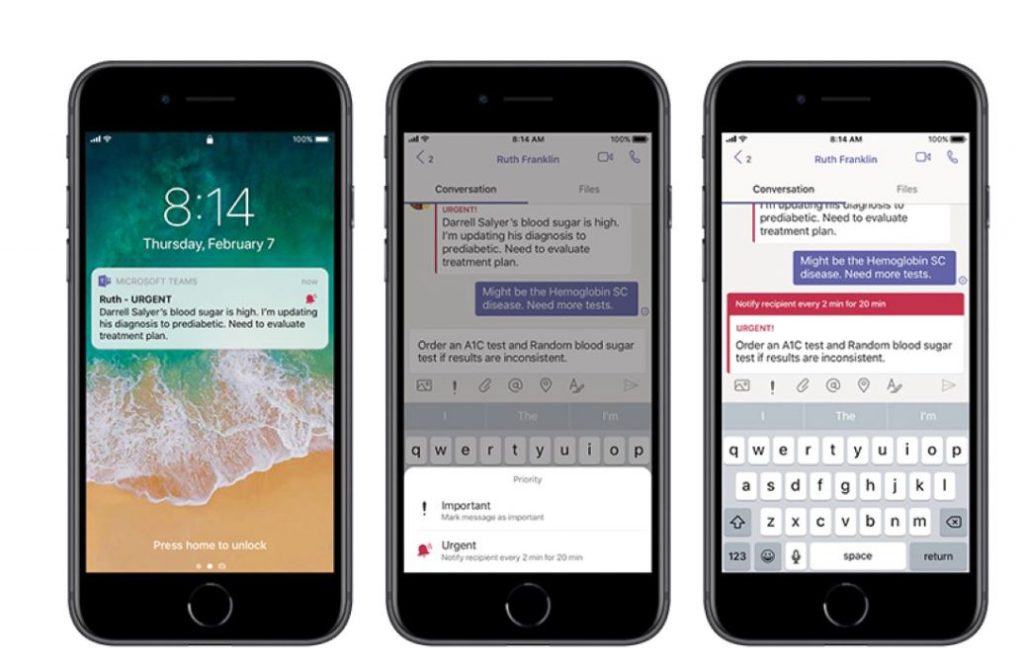 Care Coordination – You can communicate patient updates in real-time through the connections of the electronic health records, line of business apps, and Office apps. Also, share information to organize, prioritize, and coordinate care in one hub.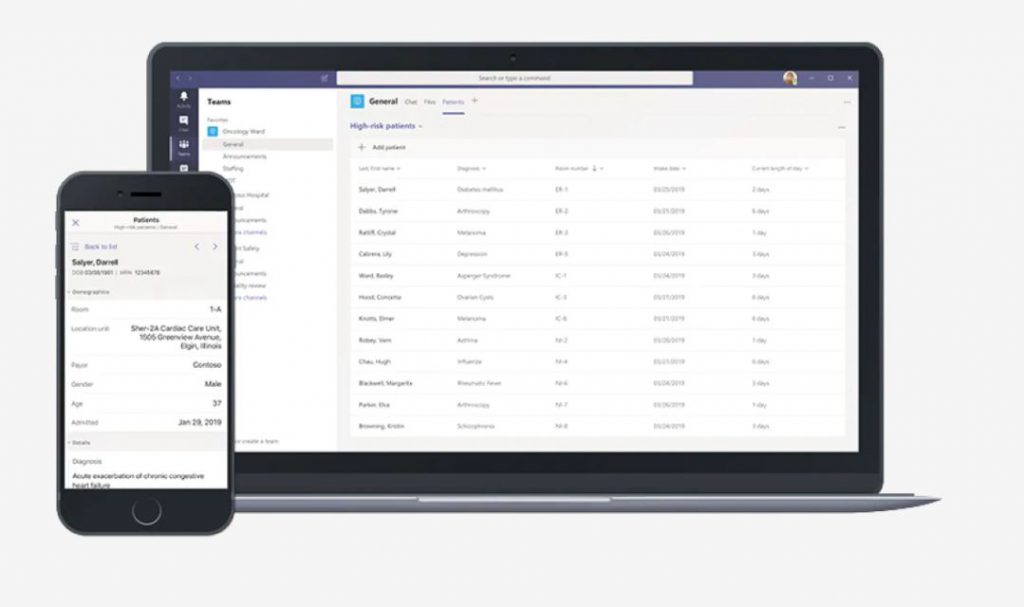 Meetings – Connect with anyone inside or outside your organization by conducting audio or video meetings. You will be able to engage between clinicians or staff and across departments, units, or your entire healthcare network.
Streamlined Workflows – Streamline workflows and shifts for clinicians and staff. You can share announcements across the organization to keep everyone updated on important information.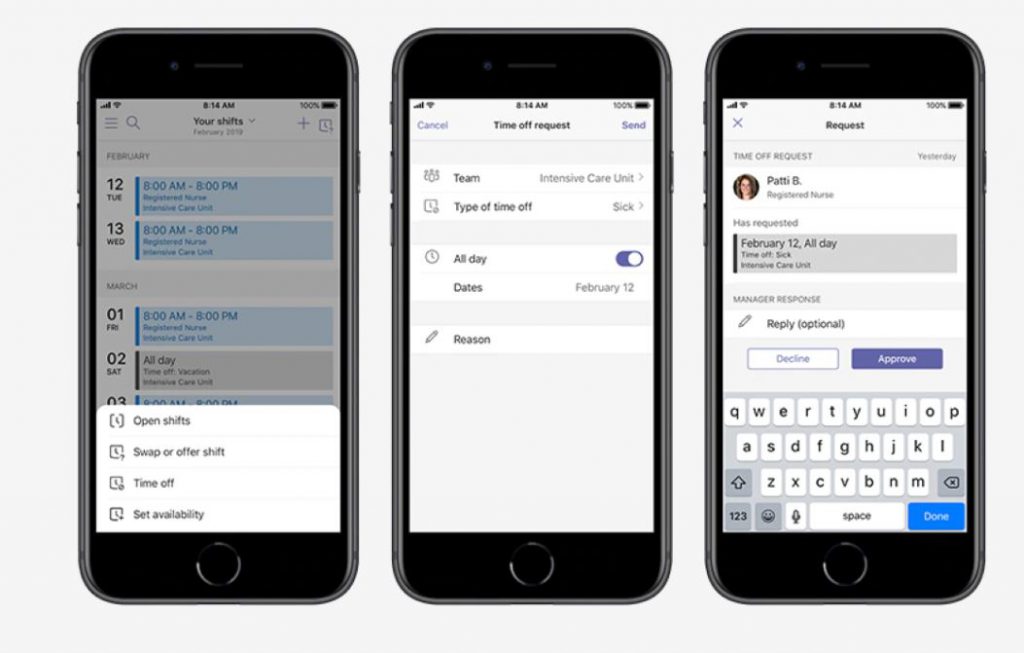 Security and Compliance – Built on the secure and compliant Microsoft 365 cloud, Teams allows HIPPA compliance and is compliant with standards like HITRUST, SOC 1, SOC 2, GDPR, and more.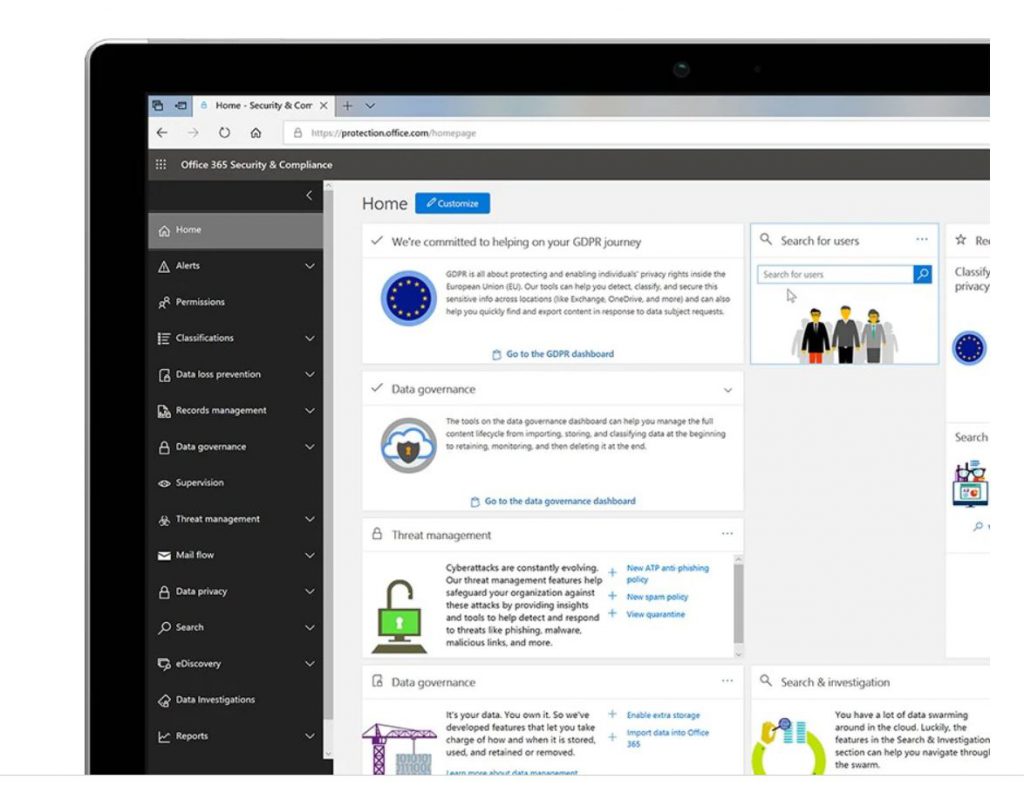 Collaboration
and Communication are
Key
Dr. Divyang Joshi, Medical Director and Medical Doctor in Internal Medicine Advocate Aurora Health stated, "By providing our staff with tools to enhance collaboration and coordinate care, we've improved the patient experience and ultimately helped reduce the cost of care." Microsoft Teams is a unified platform that empowers staff with collaboration to ensure the best patient experience. Microsoft Teams gives your organization the ability to communicate patient updates in real-time through connecting electronic health records, business applications, and Office 365 applications. With these tools you can better manage, share, organize, prioritize and coordinate care all in one hub.
I feel like it is hard to lack trust for a platform that supports 500,000 organizations, including 91 of the Fortune 100. Don't you agree? Many of the innovative healthcare providers are empowering their staff with Microsoft Teams. This collaborative tool allows care teams to enable real-time patient information, which minimizes the switch between apps and tools. This modern workspace streamlines the handoff of information across a healthcare organization. By creating a seamless environment, patients are not receiving the best care possible with centralized chats, meetings, calls, files and tools to meet all their healthcare needs. Technology and healthcare are everchanging, and with the addition of Microsoft Teams, professionals have no excuse as to why they can't keep up