In just five short days, we will be heading to the city that never sleeps, Las Vegas, to attend the ultimate partner conference for Microsoft. Are you looking to grow your business and expand your partner network? Microsoft Inspire connects thousands of attendees from 130 countries around the world during this weeklong conference. As an attendee, you will be able to expand your knowledge, learn product depth, and network with other partners and Microsoft executives to grow your business, seamlessly.
Microsoft Inspire is Microsoft's largest annual event, worldwide. It brings together the Microsoft partner community to connect, learn, gain insight and unwind together with a celebration to conclude the event. The conference offers hundreds of sessions to attend, along with the major Corenote's throughout the week. This year, Inspire will be held at the Mandalay Convention Center in Las Vegas, Nevada from July 14-18th.
Per usual, the Microsoft Inspire keynotes are the Crème de la Crème of Microsoft's senior leadership team. The presenters include Satya Nadella, CEO of Microsoft; Brad Smith, President of Microsoft; Judson Althoff, EVP of Worldwide Commercial Business at Microsoft; and Gavriella Schuster, Corporate VP for One Commercial Partner at Microsoft.
Sit back and listen to how the team shares their vision, insight, and inspiration that is leading Microsoft into a digital transformation for their customers. Avoid being the last in line for these presentations as the room WILL fill up and you want to be fully present. You'll walk away feeling inspired and gaining a first look into what's to come this next year.
However, there are other talented speakers at Inspire as well. They range from business and industry leaders to inspiring authors. Don't miss the opportunity to gain perspective of these groundbreakers to better understand where your business is headed. A few speakers include, best-selling author Simon Sinek, a leading inspirational speaker and optimist; Rebecca Alexander, an author, extreme athlete and psychotherapist; Polly LaBarre, a bestselling author and lead for reshaping organizations; and more.
If you have had a chance to look at the session catalog, you know there is an abundance of sessions to attend. Depending on the topics you are looking for, I can attest that you will be able to find a session on any topic of interest during this conference. The session catalog does a great job of breaking down the topics into several sections. Below are a few examples.
4 Solutions Areas:
Modern Workplace (Microsoft 365, Teamwork, Compliance, Office 365)
Data & AI (IoT, Data Analytics, AI, Mixed Reality, ML)
Business Applications (Power Platform, Dynamics 365)
Applications & Infrastructure (Cloud, Migration, Security)
These are not the only specific topics that you can choose from. You can also select 'Partnering with Microsoft,' 'Business Focus,' 'Products,' 'Business Leadership' and more. You can choose whether you attend group discussions, presentations, demos, or workshops. To guarantee you're attending the most relevant sessions, you can choose a more narrowed search that is completely tailored to your partner type.
Partners with a certain focus in an industry can narrow down their needs with the sector-specific catalog. The tools are there for you to gain access to the information and learn more on your terms by creating YOUR schedule. Also, if you have access to the app, you can create your own schedule at your fingertips to have full access to it, at all times.
Even with all the amount of sessions to attend, don't forget about the Hub. As this is the annual conference for Microsoft, there is more to explore aside from sessions. There will be many booths across the Hub for you to stop by and discuss more business opportunities with fellow partners. The Hub features coffee shops, meeting areas, booths, Microsoft retail center and lounge areas to make the conference experience complete. Whether you want to grab coffee with a future partner, check out the latest products, or enter for a chance to win an item at a booth, the Hub will be your go-to.
Experience Microsoft's yearly Launch
Attending Microsoft Inspire ensures that you will be present for Microsoft's fiscal year launch. As an attendee, you can explore the new product roadmaps, learn where Microsoft is headed the next year and interact with leading technology gurus.
Microsoft will unveil their biggest development plans, which includes changes in the partner models, changes in the sales models and ultimately where their new direction is shifting. Not only is this exciting information, but it is more than beneficial for partners to obtain the hands-on information of what's to come. Gain the insights and provide the feedback to your customers to get ahead of the game. Can you feel your business scaling as we speak?
As this is a global event for partners, you will have the ability to connect with thousands of companies from around the world. It's a chance to meet leaders who are looking to drive their business forward with other partners and technology visionaries. You can experience one-on-one meetings with companies, allow them to stop by your booth, schedule times to meet for dinner,
This event allows you to organically grow your network with peers and other Microsoft professionals. Also, there's no place across the world where you will find a more Microsoft focused event in one place than at Inspire. This conference leaves you with more business opportunities, as a sponsor or as an attendee. There is a wealth of knowledge to learn, an immense amount of opportunities you don't want to miss and an extensive amount of fun to have.
The opportunity to grow your business and take it to the next level is at Microsoft Inspire. The knowledge you can gain from connecting with partners, attending sessions and the Corenote's at Inspire is extensive.
This year's One Celebration will feature the one and only Queen with Adam Lambert, and we feel that they will rock you.
This celebration brings together partners for one last hurrah. This year it will be held at the Festival Grounds on Wednesday night. The One Celebration is the ultimate opportunity to bring together both Microsoft Ready and Microsoft Inspire employees for a night of high-level entertainment.
DISCOUNTS! Microsoft offers an array of discounts throughout the city, as there is a wealth of things to do. Attendees can experience all Vegas has to offer. From having the ultimate spa day, to attending amazing shows, to becoming a foodie, or experiencing the nightlife of Vegas – you can have it all with the discounts offered.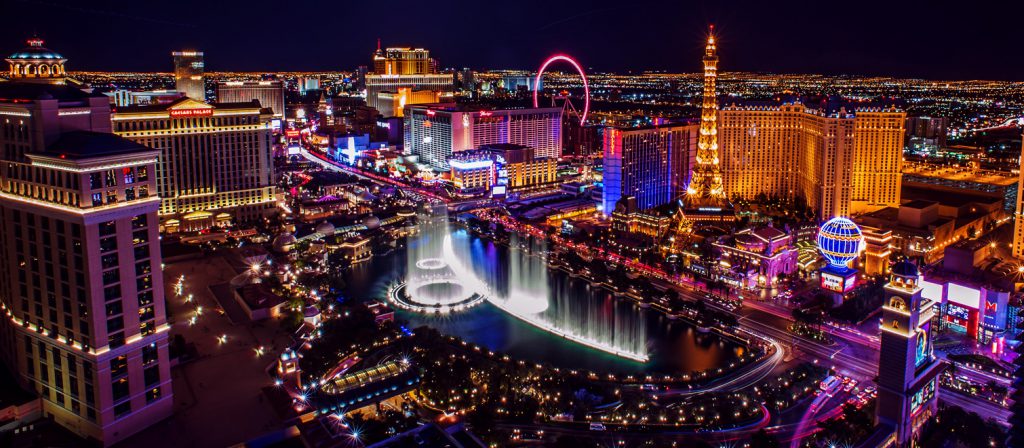 As you can see, Microsoft Inspire is an event you shouldn't miss. Not only is the entertainment top of the line, so is the entire conference. Gain the insights you need to scale your business from the major Microsoft employees, and even the trailblazer guest speakers. Microsoft Inspire allows you to explore the conference on YOUR terms and on YOUR time. It gives you a chance to meet, connect, collaborate and celebrate together as the global partner community. The thousands of partners from 130 countries around the world, coming together, is the ultimate opportunity to continue your journey in this network. Are you ready to attend?
Stop by booth 2813 on the floor to learn more about Dynamic Consultants Group.