Dynamics 365 and SAP Business One are two of the biggest players in the ERP market today. With the everchanging technology around us, businesses with a focus on growth should be utilizing the best ERP system for their business. After working with both Dynamics 365 and SAP Business One for an extended period, I have experienced the extensive attributes of each solution.
When choosing the right ERP, our focus is factoring on the company's project priorities, constraints, and costs. Between SAP and Dynamics 365, there are considerable differences between both in terms of features and functions. This is where I believe that Dynamics 365 has the best ERP software in the market today. Would you like to know my reasoning behind this? Keep reading to find out why.
Microsoft Dynamics 365
Within Dynamics 365, we can provide companies with both CRM and ERP services that completely integrate your processes. The two leading ERP platforms that Microsoft offers are Dynamics 365 for Finance & Operations and Dynamics 365 Business Central.
Dynamics 365 for

Finance & Operations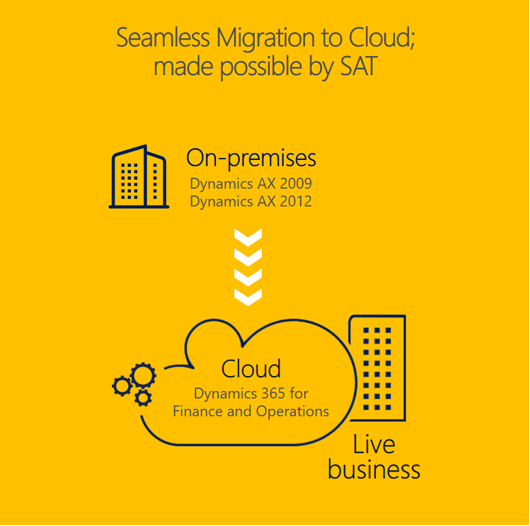 Widely known as Microsoft's most advanced ERP solution, Dynamics 365 for Finance & Operations is designed to fuel steady business process transformation efforts across all market segments.
The main benefits I have seen while using and implementing Dynamics 365 for Finance & Operations include:
Agile and efficient manufacturing operation automation,

that allows

production planning and cost management visibility

,

so

we

can adapt quickly to changing market demands and drive business growth

.

In sales, Dynamics 365

for

Finance & Operations gives our sales teams the real-time information we need to provide quick and personalized service.

At-a-glance dashboard reporting and data analytics

.

Effortless integration to Office 365 applications and other Microsoft productivity tools

,

such as PowerApps and Flow

.
Some other key features that set Dynamics 365 for Finance and Operations apart are:
Tailored Role Platform
"Our ERP solution works great for us, there's just one thing we need to change…" is a common response we receive when helping users switch their ERP to Dynamics 365.
Both Dynamics 365 for Finance & Operations and Dynamics 365 Business Central have incredible customizing capabilities that attribute to why it is the best-in-market.
Dynamics 365 for Finance & Operations is a role tailored program. We can assign a role based on user's professional jobs, allowing them to access the data most important to them, while keeping other significant data secure to only those who need it.
Visibility across Connected Distribution
A great thing about this solution is that we gain complete visibility across distribution, customer service, sales, and marketing. A real-time and live view of the data allows us to make strategic and data-driven decisions. 
A highly experienced Microsoft Dynamics 365 consultant for Finance & Operations can assist in leveraging functionalities by implementing and training you to use the benefits for your business transformation.
Better Budget Planning
Give your budget managers the ability to create a budget plan worksheet that provides justifications, attachments, and comments. I have used SQL Server forecasting, Excel, and D365 to create demand forecasts and it has helped me organize and optimize my inventory to its full capabilities.
Using Dynamics 365 for Finance & Operations has transformed the way our team works. I've noticed a great increase in productivity along with overall operational improvement, making Dynamics 365 for Finance & Operations one of my favorite ERP solutions.
Dynamics 365
Business Central
In my opinion, helping our customers implement Dynamics 365 Business Central into their existing ERP processes is very rewarding Microsoft Dynamics 365 Business Central is a leading platform for businesses of all sizes and industries that offer growing organizations a seamless, unified work experience in the ERP world.
One of my favorite additions within this platform is the ability to adapt and extend business applications to other Microsoft Services, such as Office 365, Microsoft Flow, Power BI, and Power Apps. Having an integrated solution for businesses and ERP functions, completely connects us together making life easier for the entirety of our employees.
Features
Robust ERP Functionality
BC On-Premise continues with the legacy of robust ERP functionality across areas such as:
Both Financial and Advanced Financial Management

Customer Relationship Management
Electronic Services

Human Resource Management

Project Management

Supply Chain Management

Warehouse and Inventory Management
Manufacturing (Premium Version)

Service Order Management (Premium Version)
With Microsoft, we have an on-premise ERP system and connection to Microsoft's Intelligent Small Business cloud product offerings through the Intelligent edge.
On-premise is great, but what if I find myself needing to access data on-the-go?
This is a great question. With Business Central's updated user interface, we can use a true "mobile-friendly" solution. I have found myself needing to access on-the-go data several times, and with Dynamics 365 Business Central, I can quickly pull up the information on my phone or tablet, allowing me to act on any tasks that require an immediate response.
With Microsoft's emphasis on scalability, Business Central is split up into two different applications to fit various requirements: Essentials and Premium.
Essentials
The Essentials License gives users a vast amount of ERP capabilities with over 100 unique business functionalities. This plan cost $70/user/month.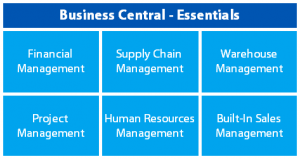 Premium
The Platinum License gives users the essentials functionalities along with adding two key modules, Manufacturing and Service Order Management. This enables businesses to streamline their entire operations from end-to-end. It's available for $100 per user/month.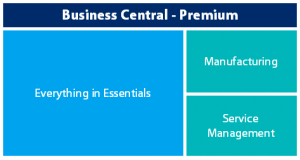 SAP Business One
SAP Business One ERP is designed to keep the needs of small and mid-sized businesses in focus. It takes a few weeks for the implementation to be complete. SAP Business One offers an integrated system, which allows you to manage and coordinate customer relationship management, sales, purchases & procurement, finance, and business intelligence reporting. With SAP Business One ERP, businesses can get real-time information on the most critical business metrics. Employees can easily access any information they need. 
SAP Business One was built on and runs on the Microsoft SQL Server. The platform also runs on the SAP HANA in-memory platform now. It can be deployed on-premises and in the cloud and can be accessed remotely via a mobile app. This benefits your team by giving instant access for employees to update data from anywhere. You also gain on-the-go access to integrated analytics, comprehensive sales, and service functions.
Let's go right into the pros and cons of SAP Business One. After working with, and implementing SAP into my business and others, I have experienced both sides of this solution.
Pros
Flexibility in form development

Adaptability to third-party applications

The ability to pull data into Excel

Excellent in helping to manage inventory
Cons
Perception of being too complicated — Since SAP

,

as an ERP solution has been traditionally associated with the large size or the Fortune 500 companies, the general perception is

the system is likely to be too complicated and would not make sense for a small business

.

Error handling —

I

have found it very difficult to troubleshoot. Errors are not always clear

,

and answers are hard to find.

Focused on small-medium sized businesses. If you are a business that foresees growth in the future, you may want to implement Microsoft Dynamics 365 to save you time and problems down the road.
Some more features include:
SAP Business One ERP is a great solution keeping the needs of small and mid-sized businesses in focus. It only takes a few weeks for implementation and offers an integrated system, which allows you to manage and coordinate customer relationship management, sales, purchases and procurement, finance, and business intelligence reporting.
ERP FAQ
How can an outdated accounting software
put our businesses at risk?
A recent study from Microsoft found that more than 90 percent of consumers said they would consider taking their business elsewhere

,

rather than work with a company that uses outdated technology

.
Outdated software could result in

a loss of

sales, customer dissatisfaction, or compliance risk

.

A failure

to update our management systems could be a costly decision.
Why is now the
perfect time
for businesses to update their technology?
Businesses of all sizes, including an increasing number of SMBs, are making the move to the cloud to modernize their technology platform

gain overall system efficiency and enable teams to stay connected to the data they need

to

meet customer demands from virtually anywhere. With technology constantly changing

,

we do not want to be left behind in the competition!
Why can I trust
Microsoft Dynamics
and
Microsoft Cloud?
With Microsoft Dynamics and the Microsoft Cloud,

our

team can work anywhere,

at

any time

, across all devices. It's quick to deploy, easy to use, and has the power to support our growth ambitions. Start with what

we

need and

be able to

easily adapt

and

customize

as

our needs change.
We see Microsoft everywhere from large organizations to companies just starting out. Microsoft delivers a connected and secure technology platform that brings together business applications with tools for productivity, communication, and collaboration.
So which ERP should I invest in?
Due to the large impact that ERP solutions can make on a business, ensuring that you choose the right one is essential. With comparatively lower costs and simpler implementation, Dynamics 365 is a strong player in the ERP market. While SAP Business One delivers on all its promises, it is a little pricier compared to the competing ERP platforms.
SAP Business One is directed towards small to medium size businesses but has been struggling to reach the larger business market. One downside to this is your business may outgrow SAP Business One, requiring you to migrate to other SAP solutions with higher features or completely switch ERPs. With Microsoft Dynamics 365, you don't have to worry about outgrowing the solution or not meeting industry ERP requirements. Microsoft serves businesses of every size and industry, ranging from healthcare, retail, manufacturing, distribution, food services, and more. By implementing to a more robust platform, I have noticed the ability to scale and serve businesses much more efficiently.
When comparing these solutions, it is also important to note the amount of customizations available. As I mentioned earlier, something I have heard frequently from customers is, "Our ERP solution works great for us, really. There's just one thing we need to change…". Using a system that isn't tailored to our business could cause problems down the line, especially when focusing on employee productivity and business processes. 
It still amazes me at how many customizability options there are in Microsoft Dynamics 365. It steals the show with more than 750 add-on solutions available on the AppSource Marketplace. Along with incredible custom options, we can also integrate and sync effortlessly with a host of other Microsoft business applications.
In conclusion, Dynamics 365 for Finance & Operations and Dynamics 365 Business Central greatly surpass SAP Business One. The essential differences between features and functions make a huge difference when comparing these platforms. Dynamics 365 gives you access to a plethora of features and functions that help increase overall efficiency and accuracy. The application highlights make Dynamics 365 a better long-term fit for most organizations.