There are fundamental changes happening across the selling landscape. Several are driven by the effects of Business to Business (B2B) customer experiences as everyday consumers. Retailers have provided their customers with a personalized and immersive online experience. This adds value to their B2B relationships. As a result, consumers shopping for goods and services will continue to experience pleasant and fresh interactions from the highly customized offers and recommendations. They will also experience agreeable channels to 24/7 interactions. Who doesn't want their prospects to become engaged customers? With intelligent Dynamics 365, it is possible.
Impact your Customer Experience
Expectations are high for B2B buyers. Decision-making B2B buyers are not impressed by marketing-driven by substantial, impersonal data analyses that lead to inconsistent interactions or sales outreach that doesn't cater to their specific needs at that moment. With that being said, the foundation of the problem may remain unnoticed to companies enabling the issue. There are still many organizations that identify as customer-centric. However, more times than not, buyers will disagree. With this major disconnect, B2B has a lot to learn from B2C companies. 
To gain the right customer experience, numerous B2C organizations have strategically encompassed modern technologies, such as customer data platforms (CDP) and artificial intelligence (AI). With this adoption, they can gain a 360-degree view of their customers and follow through on those insights to better improve customer engagement. Keep in mind that buyers are willing to spend more for a better customer experience. The potential benefits of sales success from great customer experience was reported from a Mckinsey study on what organizations can expect: 
     – 10-15% – Low Customer churn rate  
     – 20-40% – Increase in the win rate of offers 
     – 50% – Lower service costs
A New Approach 
Moving forward, B2B companies need to strive away from their current approach based on the substantial, impersonal data analyses and implement solutions that unify relationship data across their customer journeys. Being able to build credibility and gain the trust of buyers with this transition will improve their customer retention. You will be able to run multi-channel campaigns to increase sales-ready leads, create personal experiences, and use AI to respond quickly to your customer needs. Long term success equals building high-quality relationships that are ongoing. Four key priorities to focus on are:  
      1. Nurture more demand 
      2. Personalize buyer experience 
      3. Build relationships at scale 
      4. Make insight-driven decisions 
Nurture More Demand  
Basic email marketing being the main source of leads is not effective enough in this day in age. Dynamics 365 for Marketing a competitive advantage, giving companies vital insight into their customer base. No matter what industry you are in, being able to generate leads across multiple channels is crucial. Being able to nurture a large number of leads, while prioritizing each one, then use the data-driven insights to deliver sales-ready leads is now possible. Nurturing demand is essential to growth.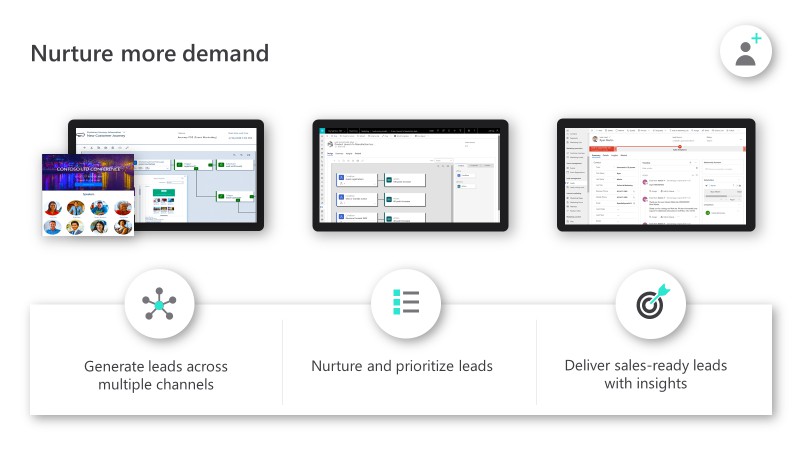 Personalize Buyer Experiences  
Organizations need to end the inconsistencies in customer experience. With Dynamics 365 Customer Insights, businesses can transform their customer experience and stay one step ahead of expectations. It offers a deeper understanding of customers and adds new chapters to the long traditions of imaginations and innovation. Companies can obtain a complete view of buyers, buyer intent predictions and coordinate a personalized journey for customers.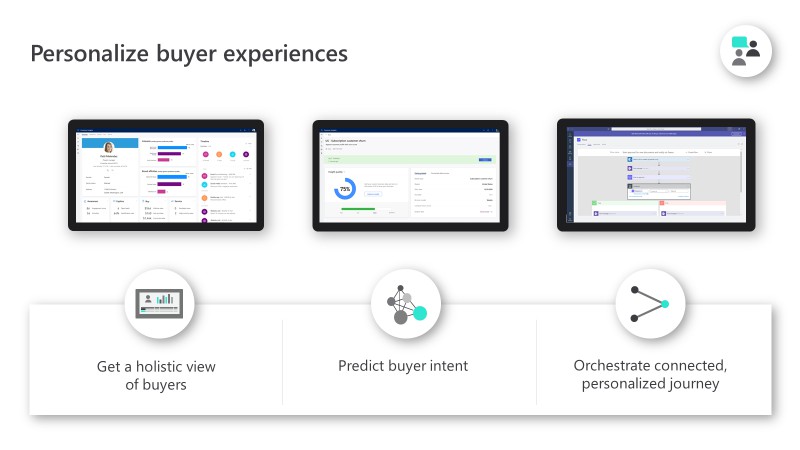 Build Relationships at Scale 
In order to have credibility as a company, you have to establish and expand relationships with customers. With Dynamics 365 for Sales companies can turn relationships into revenue by embracing new capabilities within the application. Another option is using Microsoft Relationship Sales, which combines Dynamics 365 for Sales with LinkedIn Sales Navigator. Together, they will enable your company to have increased information about the sales relationships that are added to the pipeline.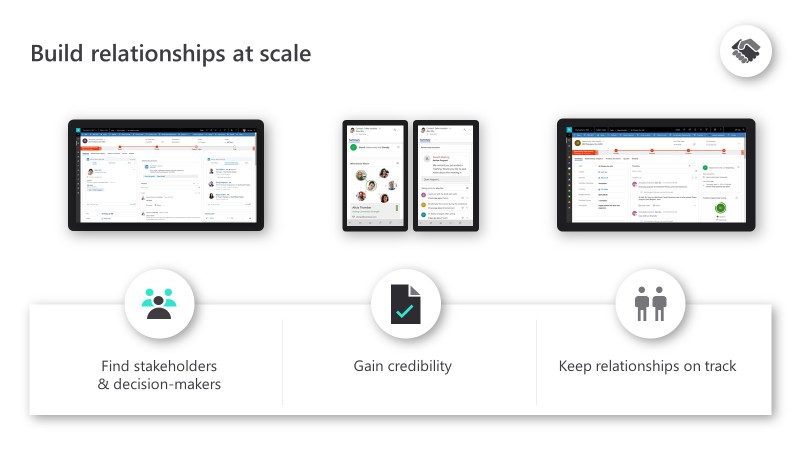 Make Insight-Driven Decisions  
Align both sales and marketing to utilize data to expose insights that lead to better-informed decisions throughout the sales process. By doing so, you can gain a complete view of guests, which can be connected to generate your customer's satisfaction and strategic insights. By aligning sales and marketing, you will help drive improved performance throughout the company.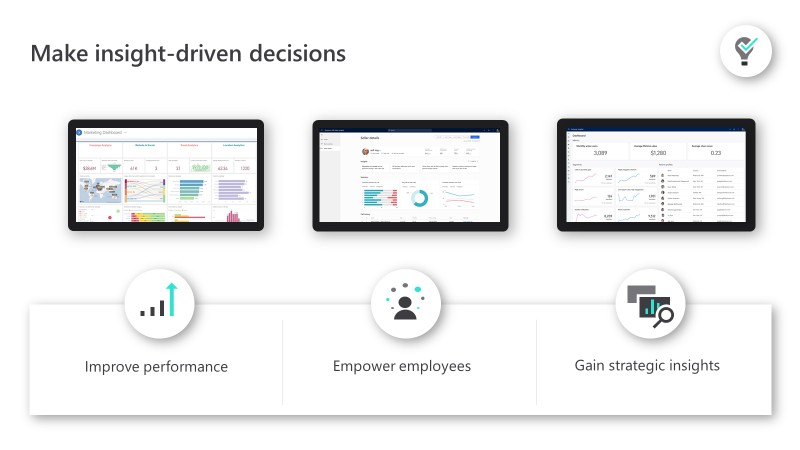 As you can see B2B and B2C can be totally different worlds. However, with the right products and taking the right approach, prospects can turn into engaged customers with Dynamics 365. Creating a seamless experience for your customers throughout their full journey enables you to build a trusting relationship. B2B companies can maximize their growth opportunities by using Dynamics 365 across multiple applications because you will be able to unify every aspect of your customer's journey. Nurturing more demand leads to a personalized buyer experience, which then builds relationships, which then creates insight-driven decisions. Are you with me?  
If you are looking for someone to help you through this process, Dynamic Consultants Group has a team of experienced consultants and developers that can guide. 
Samantha is the Partner Marketing Manager at Dynamic Consultants Group. She has a bachelor's and a master's degree that are marketing communications related. She has been working in the Marketing field for 7 years now. Sam specializes in creating the content strategy for the marketing department, publishing blogs, planning and organizing all aspects of company events, conferences, and the overall marketing department's day-to-day tasks. She is passionate about the tech community because of the constant innovation that occurs, especially in the Microsoft Partner Network.